Nevertheless, She Persisted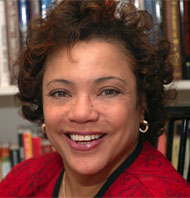 by Angela P. Dodson This year, the National Women's History Project has chosen the theme of "Nevertheless, She Persisted: Honoring Women Who Fight All Forms of Discrimination Against Women" for National Women's History Month, which begins March 1. DiverseBooks carries a number of books which document the lives and work of such women globally.

Read full post

Compare Products
You have no items to compare.
Contact Us

(703) 385-2981
M-F,9-5pm EST
diversebooks@diverseeducation.com
$9.50 first item, $1 each additional item.
International orders:
contact us.
If you would like to partner with www.diversebooks.net to sell your books on this site, please email: diversebooks@diverseeducation.com.or call 703.385.2981 for more information. We encourage university presses, small publishers and self-publishers of scholarly and academic books to join us.
July's Books: Travels in America
There are no products matching the selection.