Are HBCUs Necessary?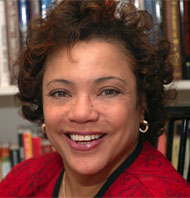 by Angela P. Dodson
As a new school year begins, historically black colleges have been making news. These developments come at a time when the role and relevance of black colleges have often come into question. One of our selections from Diversebooks.net for back-to-school reading offers ammunition for the debate on whether historically black institutions of higher learning still matter.

Read full post

Compare Products
You have no items to compare.
Contact Us

(703) 385-2981
M-F,9-5pm EST
diversebooks@diverseeducation.com
$8.50 first item, $1 each additional item.
International orders:
contact us.
If you would like to partner with www.diversebooks.net to sell your books on this site, please email: diversebooks@diverseeducation.com.or call 703.385.2981 for more information. We encourage university presses, small publishers and self-publishers of scholarly and academic books to join us.
There are no products matching the selection.